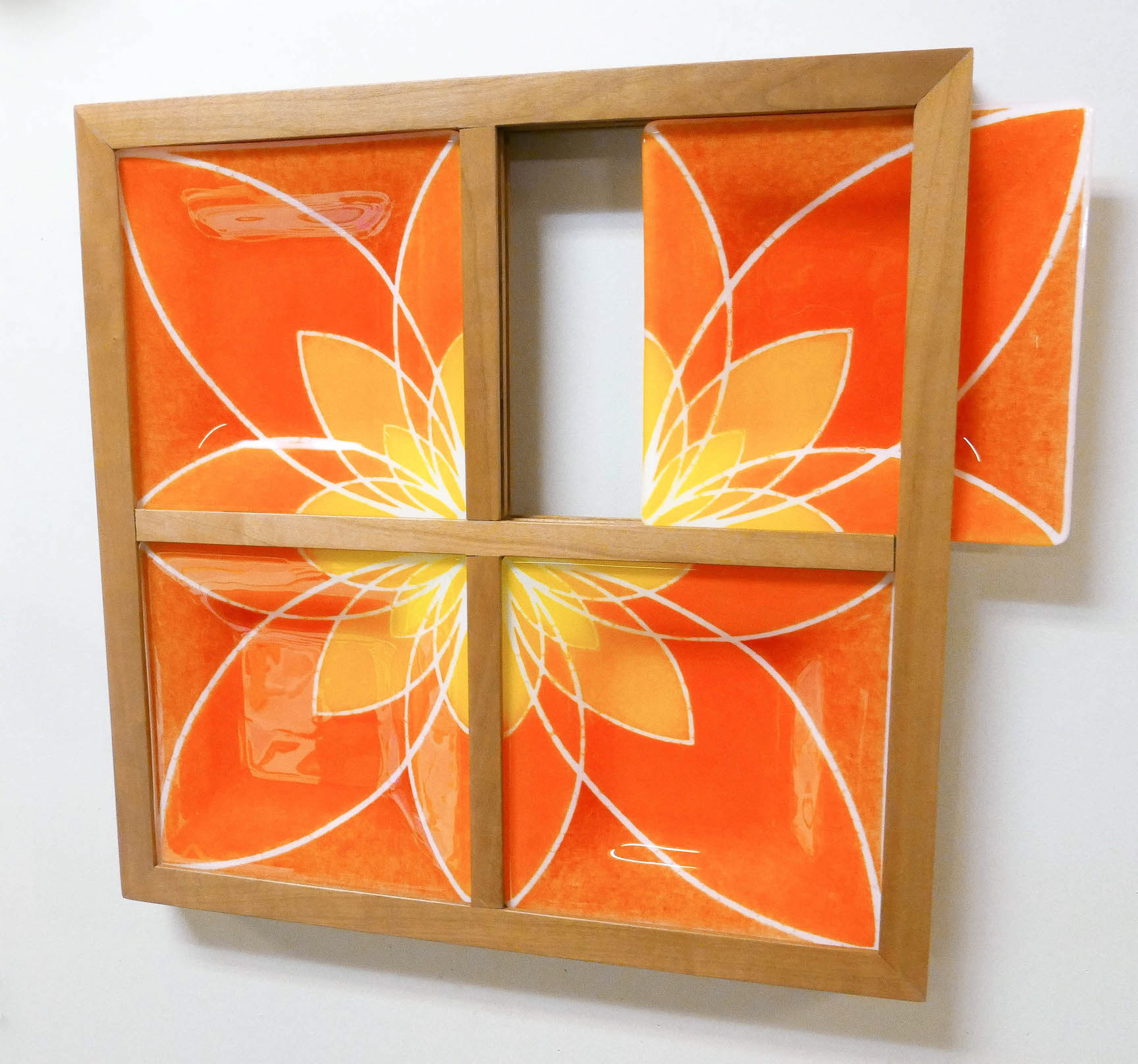 'Share the Light.'  Plate Set.
Powdered glass (frit) fused to translucent glass and slumped.
Current PROJECT in PROGRESS.  8" plates, 18.5" square with frame.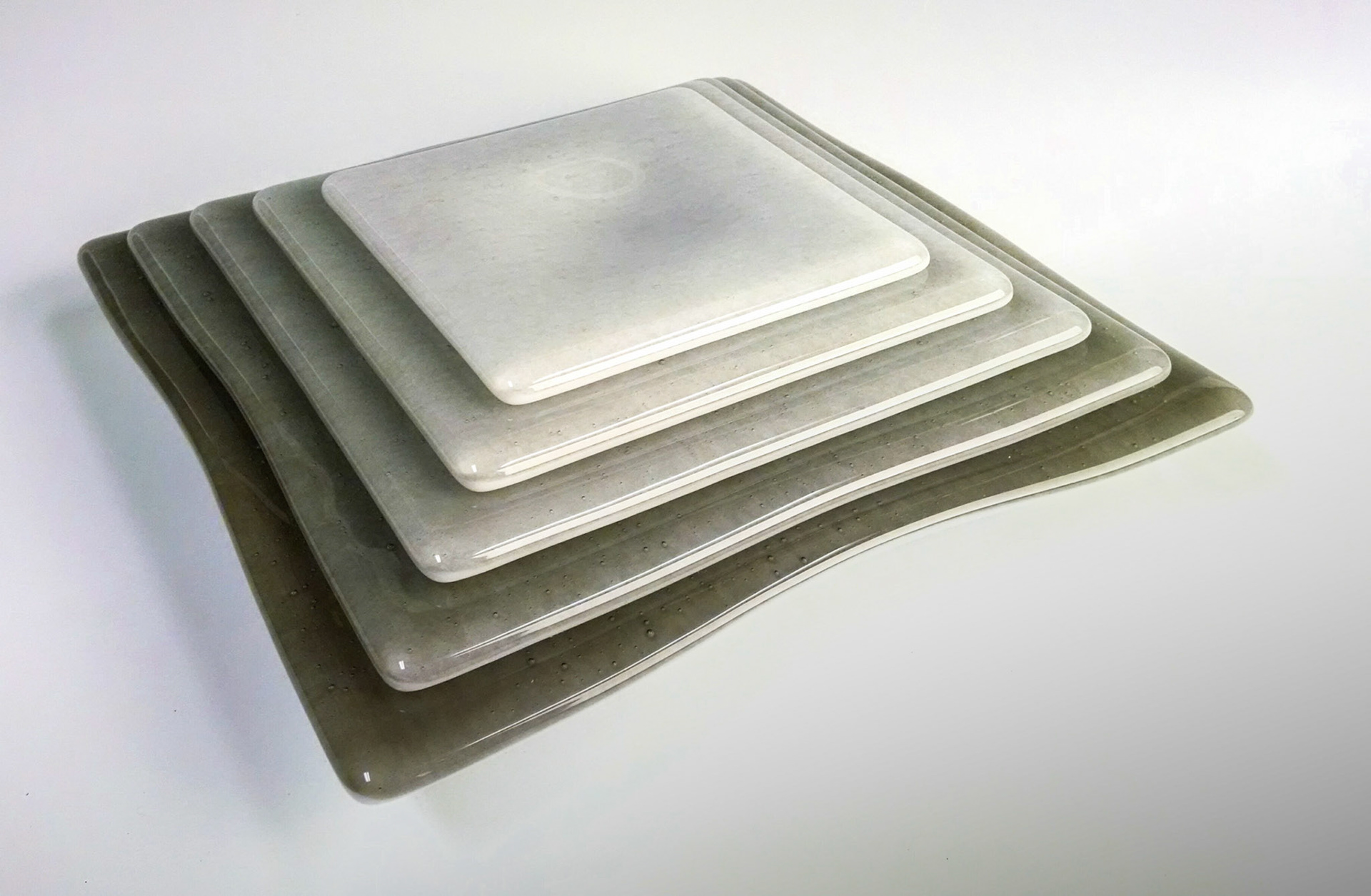 'Tranquil.' Nesting Plates.
Fused Glass, 8", 7", 6", 5" and 4". 
'Blueprint for the Inner Temple'
Fused and Slumped glass.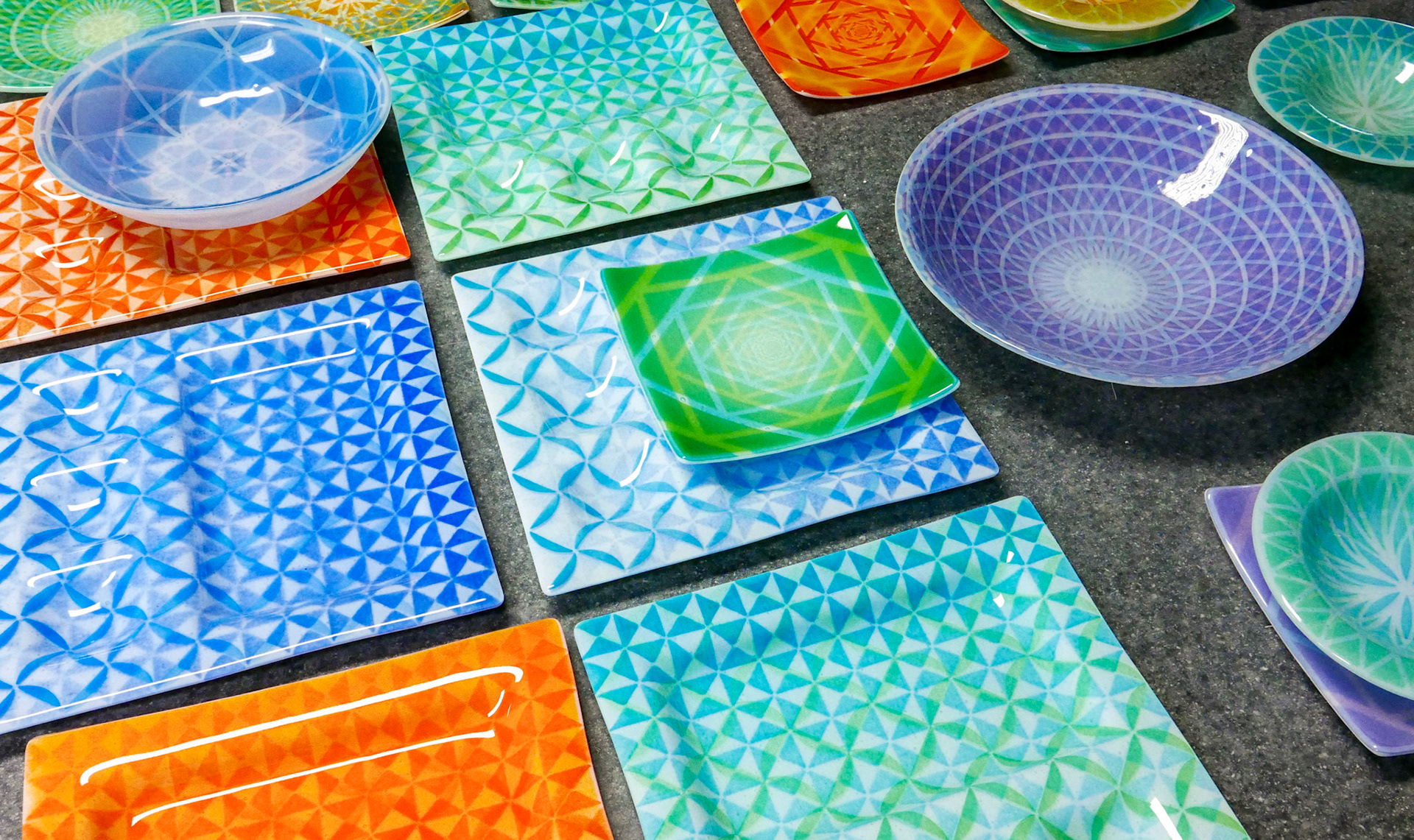 Plates, Platters and Bowls.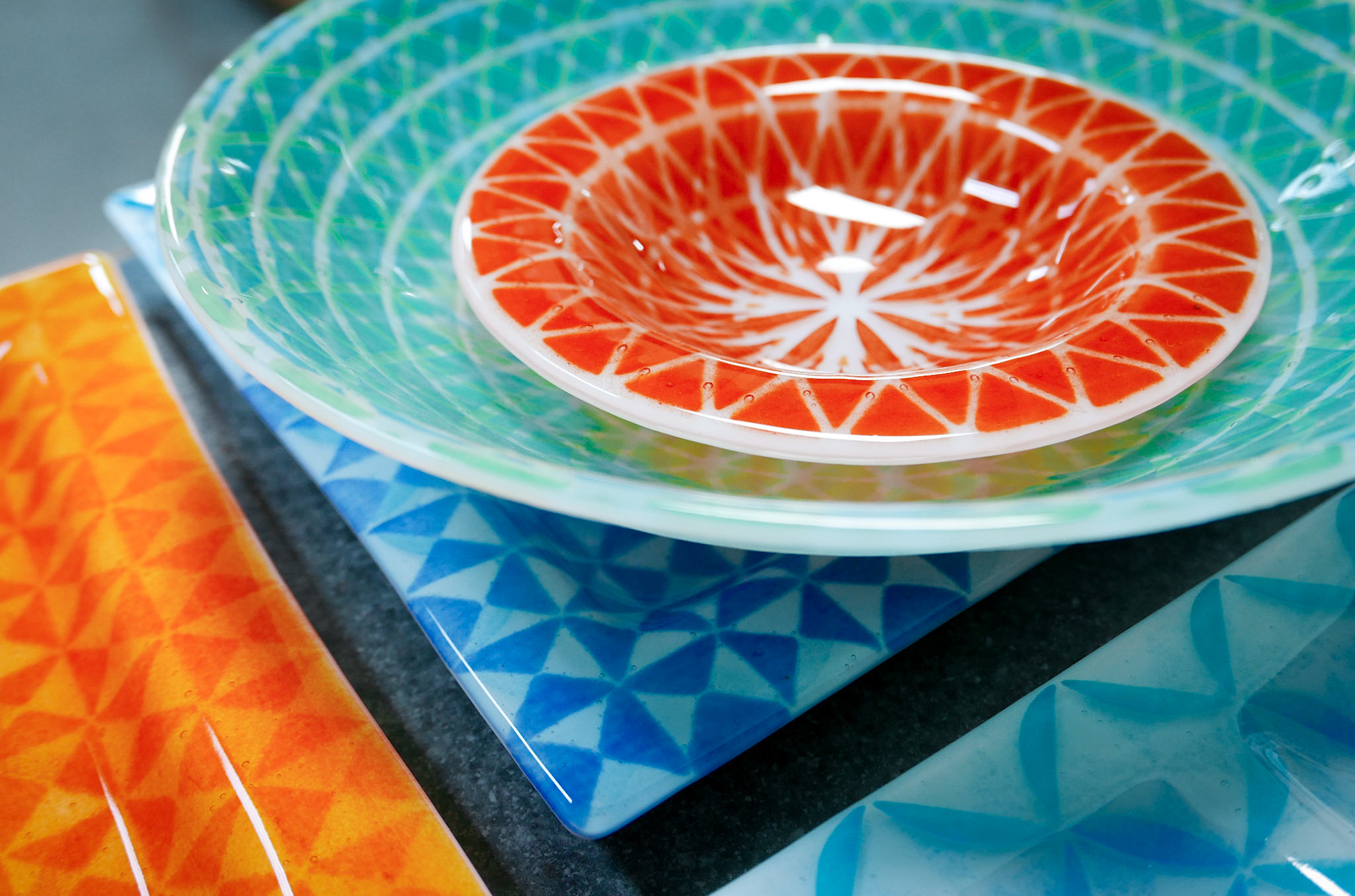 Detail.  Bubbles form between layers of fused glass.