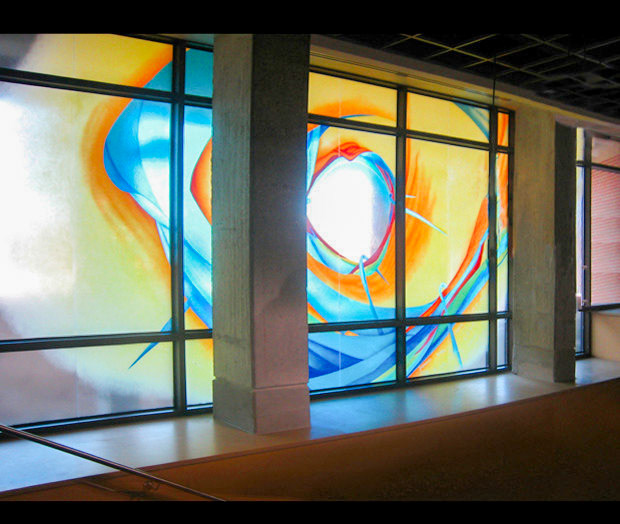 Charlotte Paul, Design

.   Devin French, Glass Art. 
Produced and managed by Architectural Glass Art, Louisville, KY.
10' x 30'.  University of Wisconsin - Parkside.  Kenosha, Wisconsin.  Photo: Charlotte Paul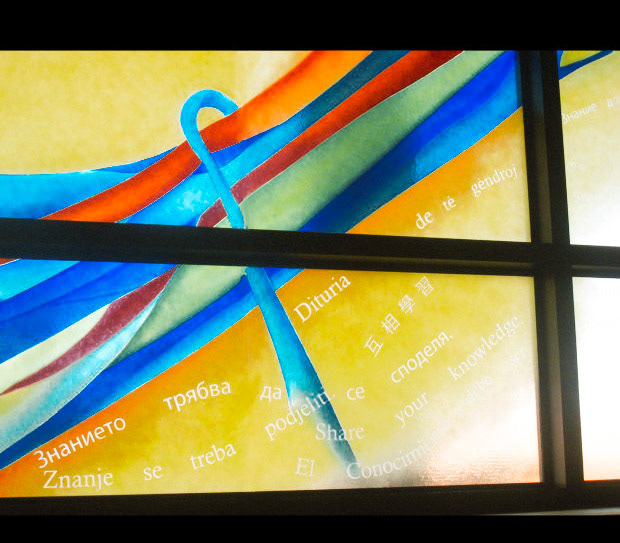 Vitreous enamel powder fused to plate glass with the addition of hand painted and sand blast elements.
Photo: Charlotte Paul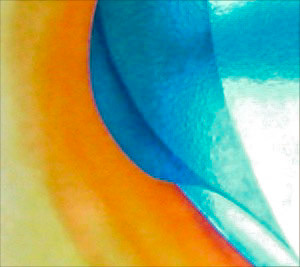 Detail of stipple texture from fusing.